Commercial Cleaning Service Company
Being a Janitorial Service/ Commercial cleaning company, we ensure that your place of business stays clean and presentable. Whether you choose a daily, weekly or monthly Service we understand the importance of having a clean and hygienic working environment
Carolyn's Janitorial has been handling our janitorial needs since August 1st, 2014. While only with us for a short time, Carolyn and her staff are very accommodating and willing to take on whatever task we ask of her and her staff. Our particular situation includes both office and warehouse space, so our cleaning requirements are more taxing than the average office space. Carolyn and staff have always provided excellent service. I would most certainly recommend Carolyn's Janitorial to any potential new employer.
Who We Are?
---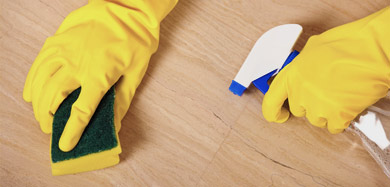 ---
Since its inception in 2011, Carolyn's Janitorial has provided quality janitorial, construction, and commercial cleaning services for businesses, stores, offices in Edmonton, Grande Prairie,Lloydminster and other locations in Northern Alberta. For many years, our highly trained and dedicated staff has continued to help hundreds of residents and businesses in Edmonton and Grande Prairie maintain their properties clean and organized.
Read more
Our Services
---
---
What We Offer: Commercial Cleaning | Post Construction Cleaning | Crew Houses | Window Cleaning | Buffing hardwood floors | Stripping and waxing floors | Carpet Cleaning | Office Cleaning Services | Oil Field Cleaning | Other Speciality Cleaning Services | Customized cleaning solution
---
Read more
We work hard to make your place clean

Janitorial Cleaning Services
Carolyn's Janitorial Ltd. has been providing reliable Janitorial services from the last 5 years and is committed to provide excellent Janitorial Services to Calgary, Edmonton, Grande Prairie, Lloydminster and mostly all the major cities in Northern Alberta.
Carpet Cleaning Services
Carpet Cleaning Service includes: Spot & Stain Cleaning Highly experienced staff Usage of High Quality Vacuum Cleaners Eco-friendly Cleaning solutions
---
Floor Cleaning Services
Carolyn`s Janitorial Ltd. is very well aware of how important it is to maintain and clean the flooring in your offices, construction site and at almost all commercial locations. Our experienced cleaning team will take care of your offices in Grande prairie, Edmonton, Calgary and Lloydminster. Types Of Flooring we clean: Hardwood Flooring – Hardwood floor wax , Stripping and Sealing, Buffing, Polishing Tile Flooring– Sweeping, Vacuuming Please contact us for customized cleaning solutions

Window Cleaning Services
Carolyn's Janitorial Ltd. is a business cleaning company that has the knowledge to safely clean windows and other exterior areas. We have expertise in cleaning school buildings, government premises, industrial construction and highrise buildings. Get a discount on window cleaning when we clean your office on a regular basis.